Ryan Hackett, Bankruptcy Attorney
Professional Experience
I have devoted my entire practice to helping consumers become debt free and have filed thousands of chapter 7 and chapter 13 bankruptcy cases in the US Bankruptcy Courts of Oregon and Washington.  I have practiced exclusively in the area of bankruptcy law since 2004 and truly enjoy helping people everyday gain a fresh start. I currently have bankruptcy offices in Vancouver, Portland and Beaverton and can help people from all over Oregon and SW Washington with their debt problems.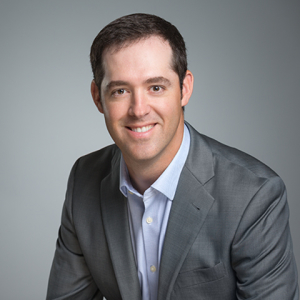 How I Help My Clients
I understand that facing bankruptcy is a stressful and scary thing.  Most of my clients have been struggling for years trying to avoid going bankrupt and the thought of even speaking to a bankruptcy attorney can be daunting.  I believe my job is to understand exactly what kinds of debt issues the client is facing and then explain to them all of their debt relief options.  If it appears the best option is a chapter 7 or chapter 13 bankruptcy I then explain the entire process and create a game plan for the client on how we can move forward to get them much needed debt relief.
Work Experience
Hackett Law Firm, LLC – Owner and Consumer Bankruptcy (current)
Hackett & Harris LLC – Partner, Bankruptcy Law Firm (2008-2014)
Harris Law Firm – Associate Bankruptcy Attorney (2005 – 2008)
Macey & Aleman – Associate Bankruptcy Attorney (2004-2005)
US Trustee's Office – Legal Extern, Eugene (2003)
US Bankruptcy Court, District of Oregon, Eugene – Legal Extern (2002)
Bar Admissions
Education
J.D., University of Oregon School of Law, 2004
B.S., Business Administration, University of Oregon
Top Performing Firm
"This past year I was referred to Ryan Hackett and it was a referral that changed my life! Ryan and his firm were very professional, prompt and courteous! I was very nervous and uneducated in regards to the process of bankruptcy and Ryan was the PERFECT person to assist in this. Not only was he EXTREMELY knowledgeable he is also very personable. I would recommend he and his firm to anyone who is seeking advice or help with bankruptcy. Thank you again Ryan and your team!"   J. Marie Vancouver, WA 1/1/2015
Excellent Service "We visited with a couple other lawyers before finding Ryan. He was easy to talk to and very knowledgeable about the bankruptcy process. It's a scary situation for someone who has never needed to file before. But Ryan was helpful and available to us through the entire process. If we had to start over again we would call him first!" J H. Vancouver, WA 06/04/2014 Highly Recommend
"I'm so lucky to have found these Vancouver Bankruptcy Attorneys! Ryan and Paula were amazing to work with. They were extremely professional, accurate, and timely. Paula is on top of it!! Ryan was very compassionate. I was more than happy with my experience!"
Stacy M. Vancouver, WA 09/25/2013
Disclaimer: Reviews & Testimonials from current or prior Hackett Law Firm clients are not an endorsement or guarantee that the firm may achieve similar results for other clients.